Regular price
Sale price
49,95€
Unit price
per
Sale
Sold out
Drinkable nutritional supplement designed to combat hair loss . With a unique formula composed of more than 12 natural and vegan active ingredients, endorsed by dermatologists and pharmacists. 360º Hair Formula nourishes the hair from the inside, improves the general health of the body, combats hair weakening and is free of toxins, gluten, sugar, lactose and parabens. 28 vials. The recommended dose is 1 unit per day. The minimum duration of treatment is 3 months and to have optimal results 6 months.
View full details
buy it together with
They stop hair loss, add volume and shine to th...
Regular price
Sale price
17,95€
Unit price
per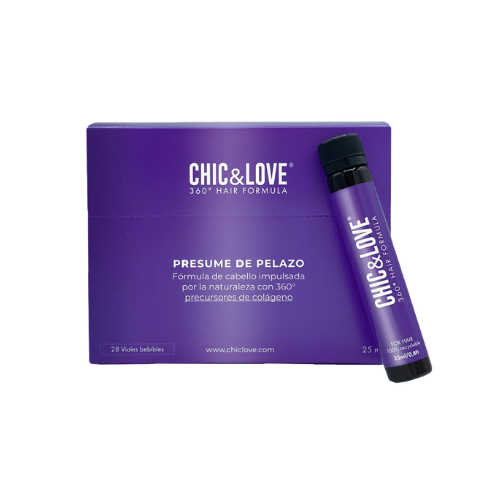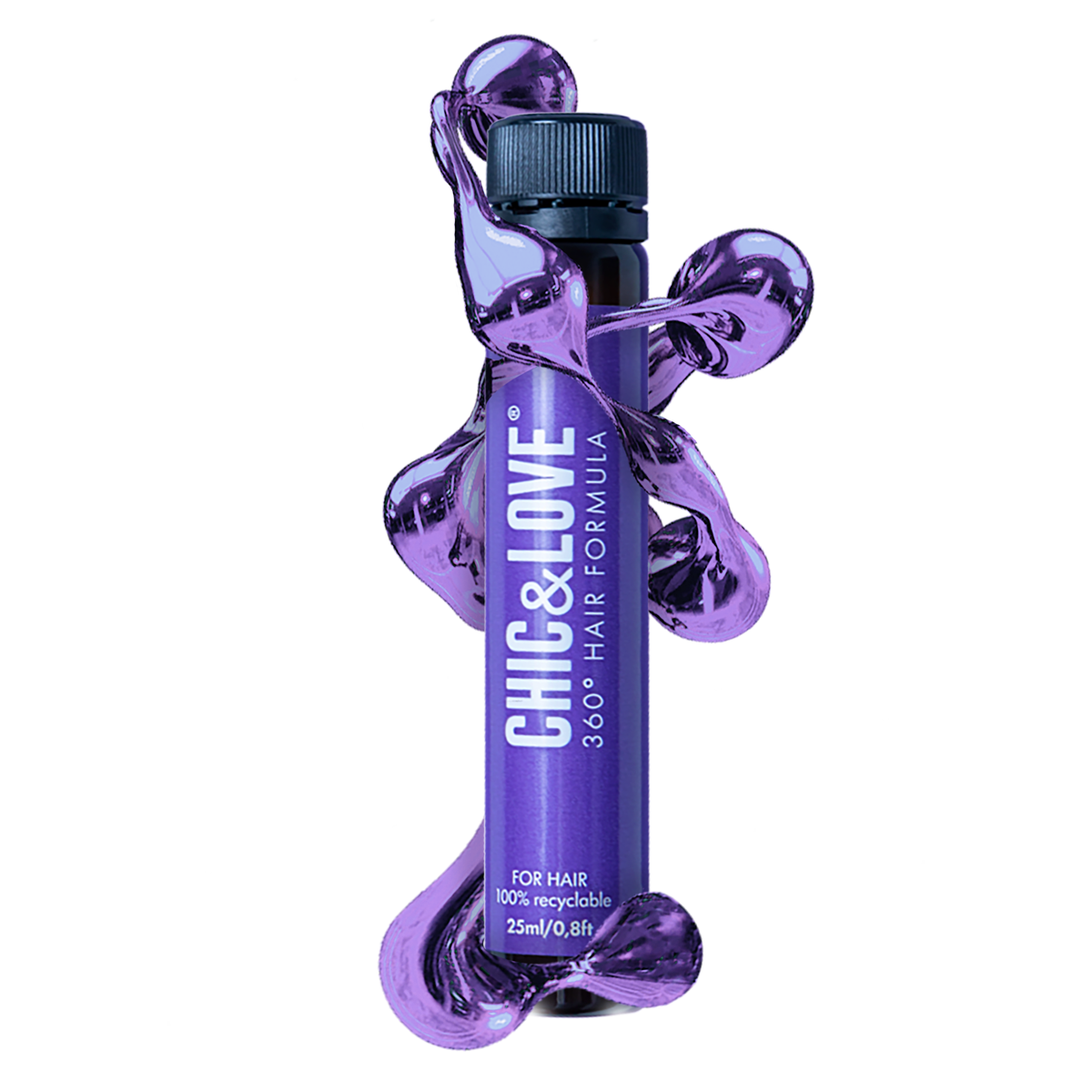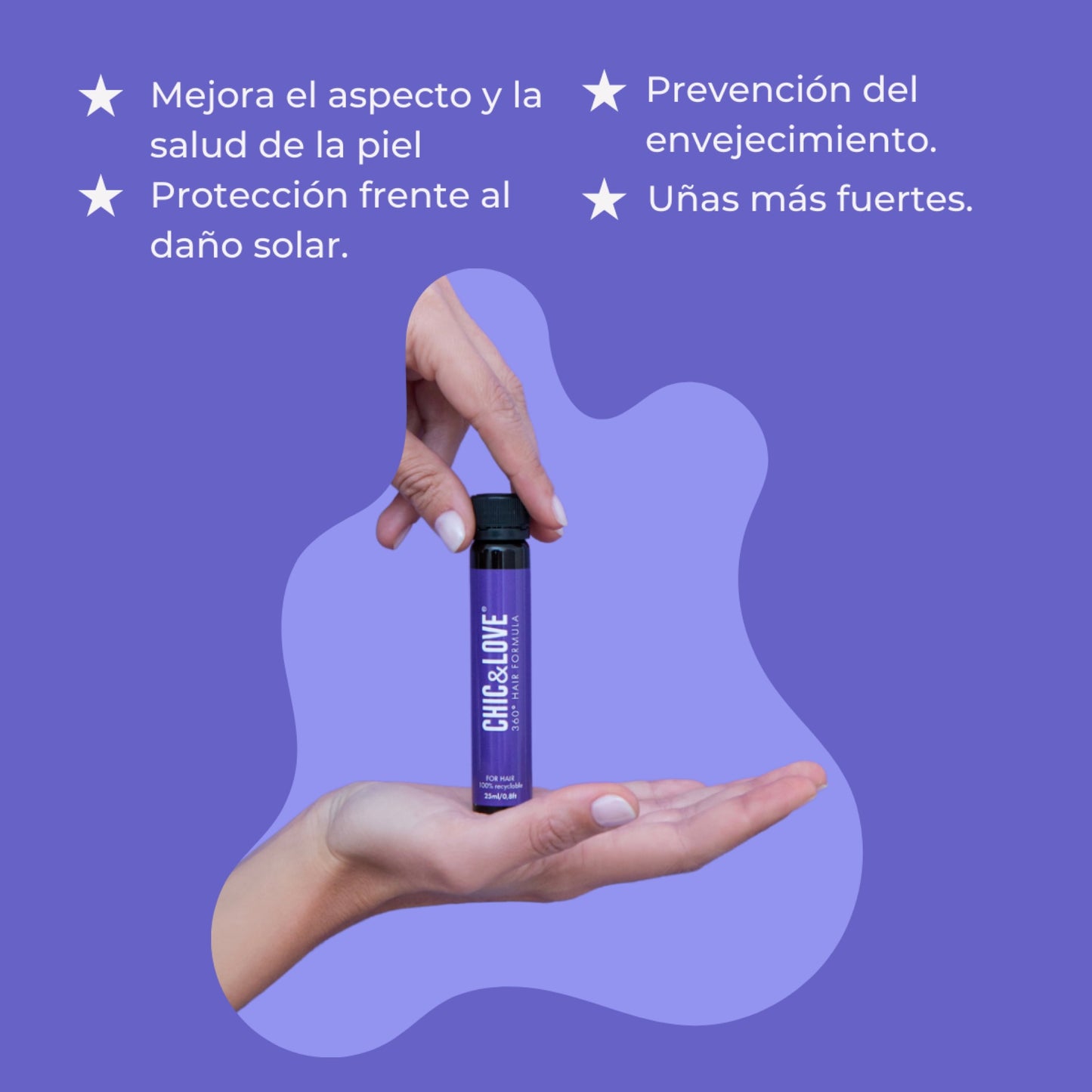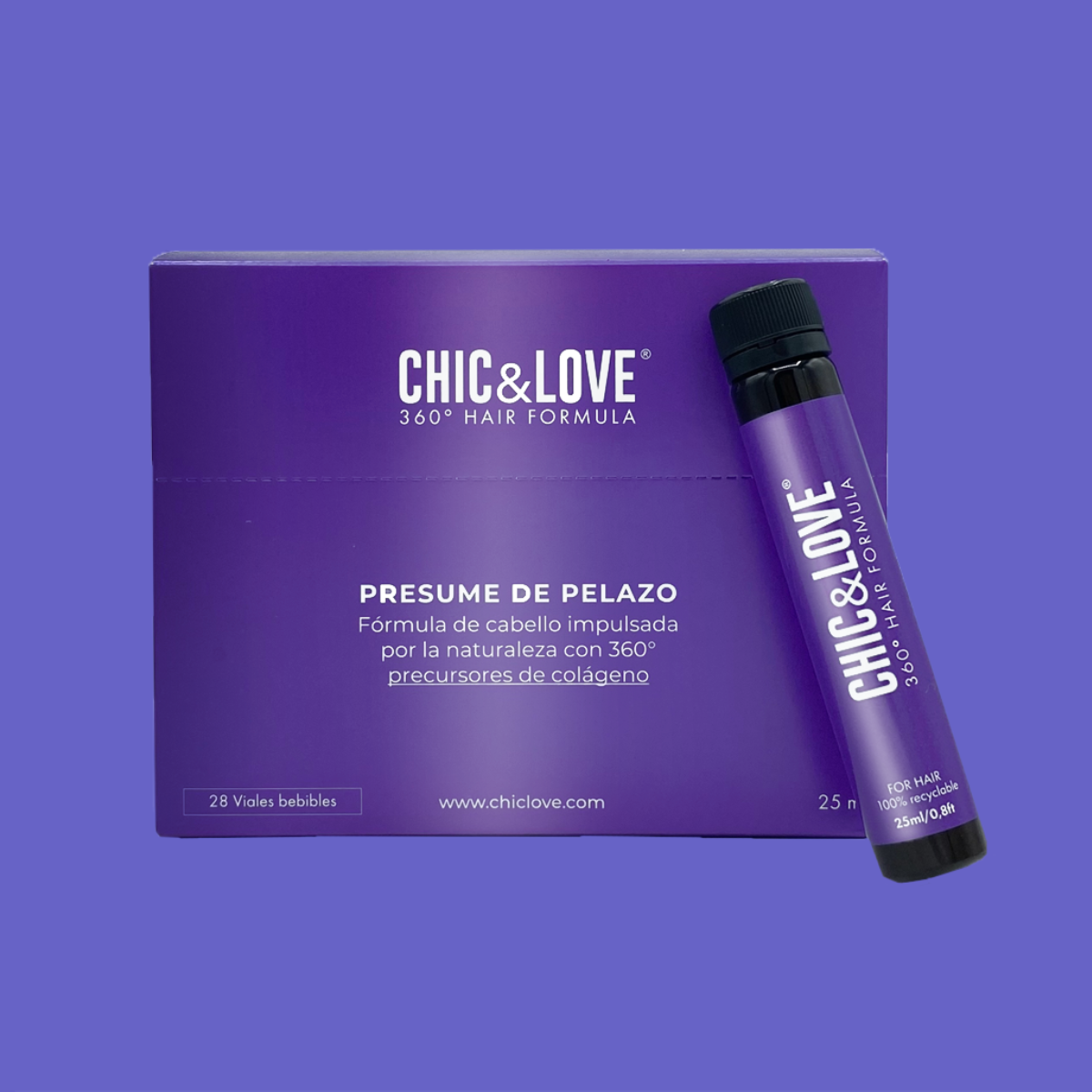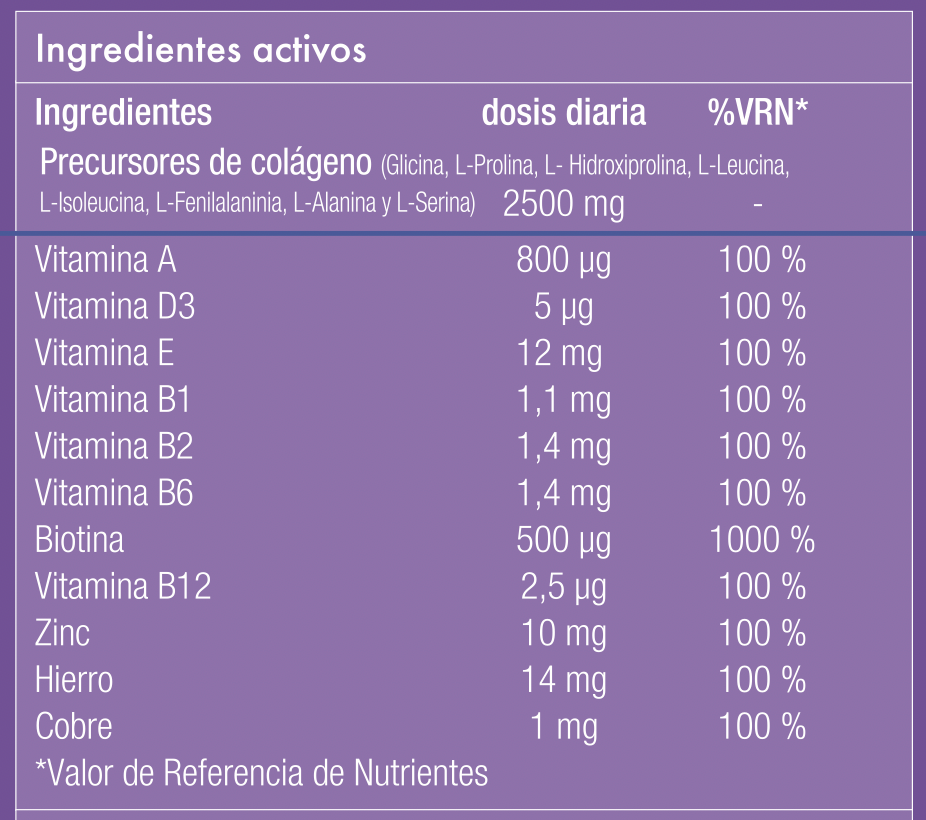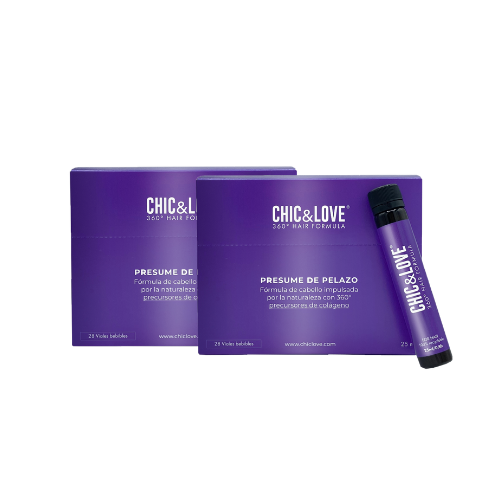 Vials 360º Hair Formula, is specially designed to effectively treat the different types of hair loss from a comprehensive and holistic point of view. Patented formula composed of 100% natural ingredients, is aimed at resolving imbalances in the body that contribute to hair loss, such as hormonal, nutritional, stress, metabolism and environmental problems. Each dose includes more than 12 natural and vegan active ingredients formulated by dermatologists and pharmacists to act in an integrated way against thinning and hair loss.
Nourishes hair from within

Helps keep hair healthy

Promotes healthy hair and skin

Protects against oxidative stress

Improves resistance to stress

Strengthens the immune system

Protects from sun damage

Improves the firmness of the nails

slows down aging

Improves the appearance of the skin
Containing?
Biotin
It is involved in the metabolism of fats, this translates into more stability and less hair breakage, resulting in greater protection against hair loss. The lack of biotin can cause dermatitis and alopecia, as well as brittle nails, among other problems. Helps the nervous system and prevents neurodegenerative diseases. Strengthens cardiovascular health.
Zinc
It is an important mineral for hair growth and cell regeneration. Zinc can also help prevent dandruff and hair loss.
Vitamin E
An antioxidant that can help improve blood circulation in the scalp, which promotes hair growth. It also helps maintain hair hydration and prevent breakage.
Vitamins B1, B2, B6, and B12
These B complex vitamins are essential to maintain hair health and prevent weakness and loss. B vitamins can also help improve hair texture and shine.
Vitamin D3
An essential nutrient for bone health, but may also be beneficial for hair health. Vitamin D3 can help prevent hair loss and promote hair growth.
Iron
Essential for the transport of oxygen in the body, iron is also important for the health of the hair. Iron deficiency can cause hair loss and thinning.
Copper
A mineral that helps produce melanin, the pigment that gives hair its color. It can also help prevent hair loss and maintain your overall health.
Collagen Precursors
Collagen is an important protein found in skin, nails, and hair. Collagen precursors are nutrients that help stimulate collagen production in the body, which can improve the health and appearance of hair.
Answers to all your questions
What benefits do they have?

Improves the appearance and health of the skin, Protection against sun damage, Prevention of aging, Stronger nails, Reduction of oxidative stress, Strengthening of the immune system.

How are 360º HAIR FORMULA vials taken?

The recommended daily dose is to drink one vial daily for 28 days with 2 days off and then continue treatment. Regular consumption is recommended to obtain lasting results. Take after breakfast or lunch. Shake well before use.

Why does my hair fall out?

The six factors for which your hair falls out are, Genetic predisposition, Psycho-emotional stress, Nutritional deficiencies, Chronic inflammation, Aging, Seasonal hair loss.

When will I notice the results?

It depends on the person. Some notice the results after a few weeks and others after several months. From the third month optimal results are perceived and by the sixth month the maximum benefits that the product can provide are noticed.