Regular price
Sale price
17,95€
Unit price
per
Sale
Sold out
Goodbye anxiety! Hello to calm, balance and mental clarity! Gluten-free, lactose-free and vegan. 60 gummies. The recommended dose is 2 units per day. The minimum duration of treatment is 3 months and to have optimal results of 6 .
View full details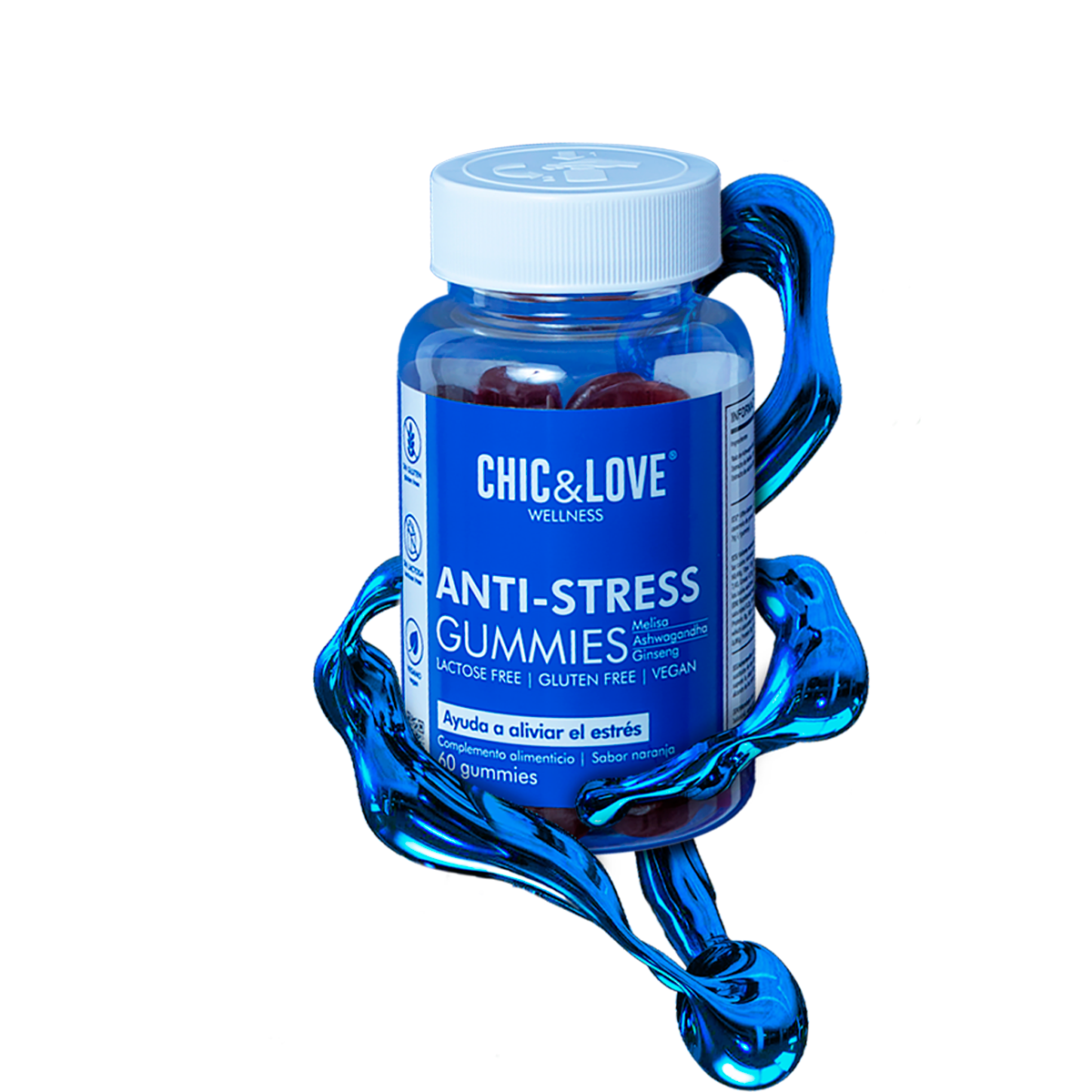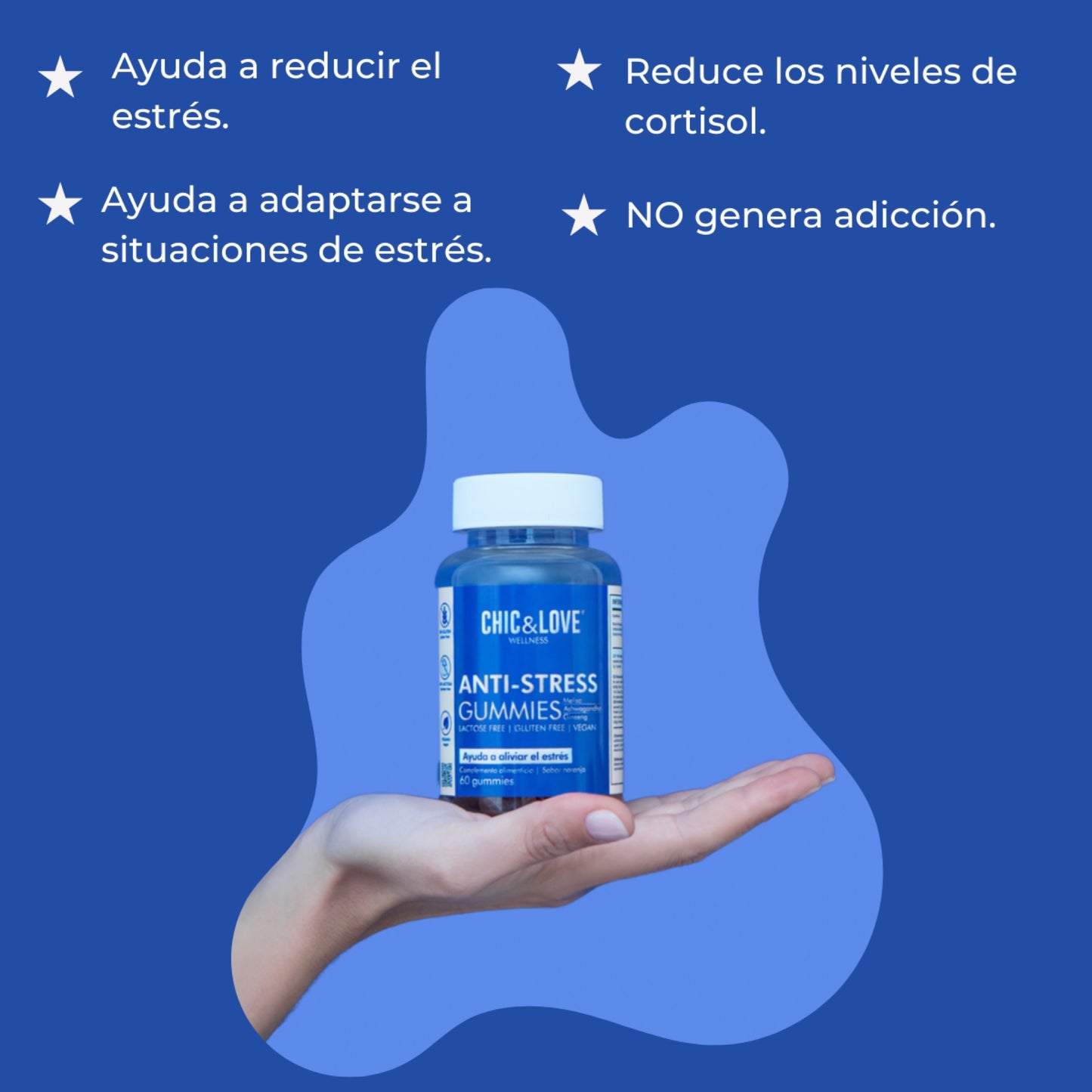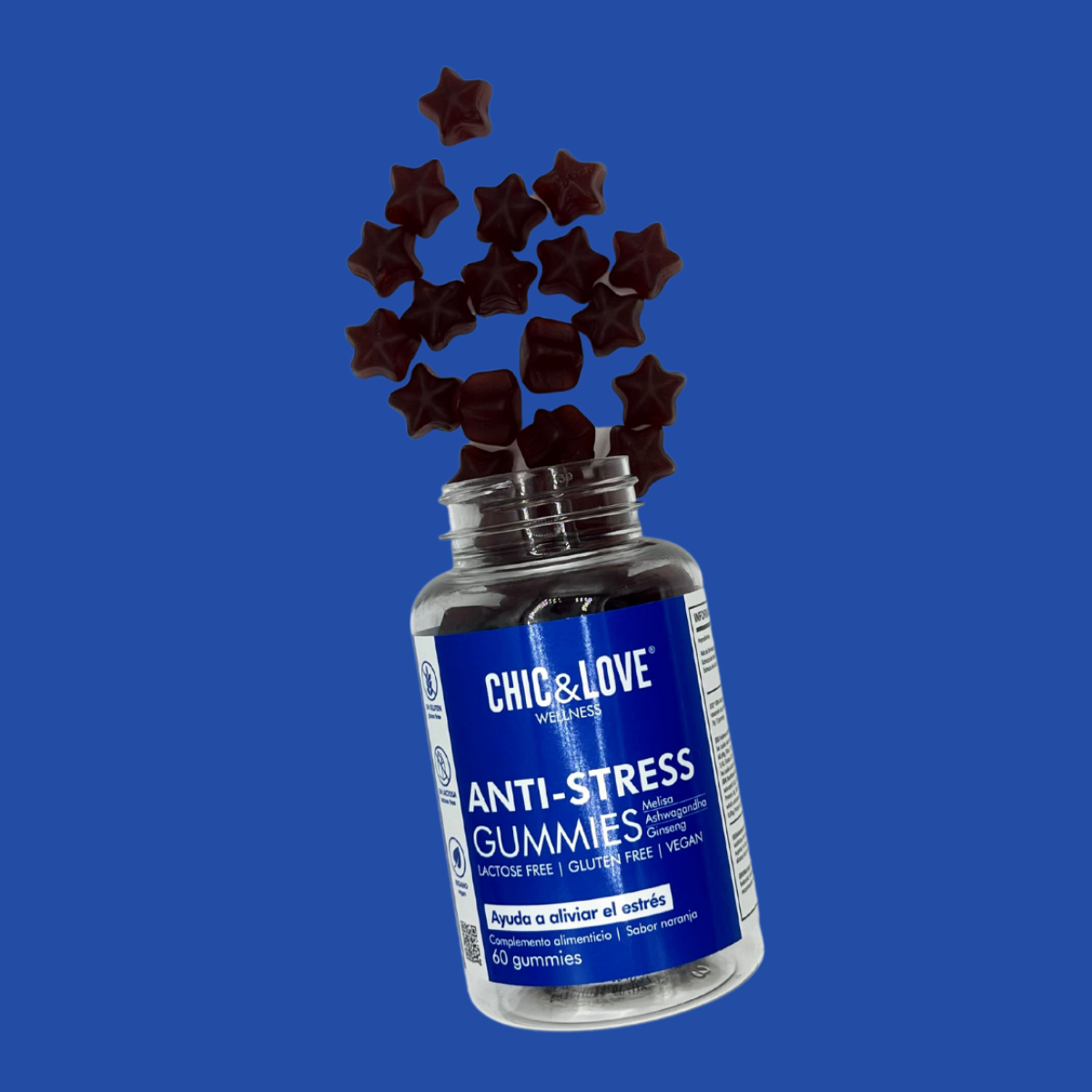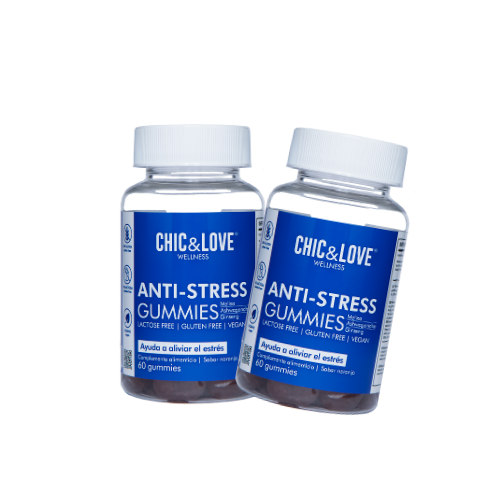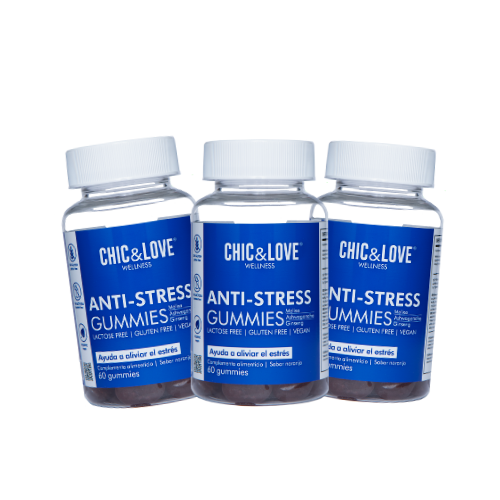 The greatest benefits to reduce stress and anxiety
CHIC&LOVE Anti-Stress Gummies, is a food supplement with Ashwagandha. Ashwagandha is an adaptogenic plant that helps our body manage stress and change situations, either externally or internally. One of these internal factors may be anxiety or insomnia.
Fight stress

Decreases anxiety and nervousness

Beneficial for memory

Improves heart health

Improves brain functions

Ideal to have more vitality

anti-inflammatory action

Helps sleep better

Lowers blood sugar
Containing?
Ashwagandha
Contains chemicals that can help calm the brain, reduce swelling, lower blood pressure, and alter the immune system.
Melisa Extract
Plant that has great benefits, it is calming and relaxing, since it helps you balance the proper functioning of your nervous system. Fights and eliminates insomnia, relieves stomach pains, etc.
Ginseng Root Extract
Provides increased energy, lowers blood sugar and cholesterol levels, reduces stress, promotes relaxation, treats diabetes and treats sexual dysfunction in men
Answers to all your questions
It is an ancient Adaptogen that helps you manage anxiety naturally.

What is Ashwagandha good for?

The use of this plant alleviates the following symptoms, 1. People who are going through situations of anxiety 2. Feeling tired or fatigued 3. Lack of energy or feeling of not being able to cope with everything 4. Difficulty in time to focus

A very important benefit of this plant is related to its ability to help us have a restful sleep, being very useful when we suffer from exhaustion caused by stress and/or anxiety.

The cortisol hormone is the hormone that controls stress in our body, but it can also contribute to weight gain. In the long term, high levels of this hormone can promote obesity, heart disease and diabetes. Ashawagandha reduces cortisol hormone levels by up to 26%.

Antimicrobial, anti-inflammatory, antitumor and cardio protective.

What do you get by consuming regularly?

Lower anxiety levels by promoting rest and restful sleep.

Why is it good to take Ashwagandha?

Because it is an adaptogen that is not easy to find in our usual diet.

Do you want to help your brain?

CHIC&LOVE Anti-Stress Gummies contain scientifically proven essential vitamins and minerals for brain health.