Regular price
Sale price
19,95€
Unit price
per
Sale
Sold out
Reduce the feeling of hunger and the desire to snack between meals! Sugar free, gluten free and lactose free. 54 gummies. The recommended dose is 2 gummies before lunch and 2 before dinner. The minimum duration of treatment is 3 months and to have optimal results 6 months .
View full details
buy it together with
Keep facial skin young, smooth and wrinkle-free...
Regular price
Sale price
17,95€
Unit price
per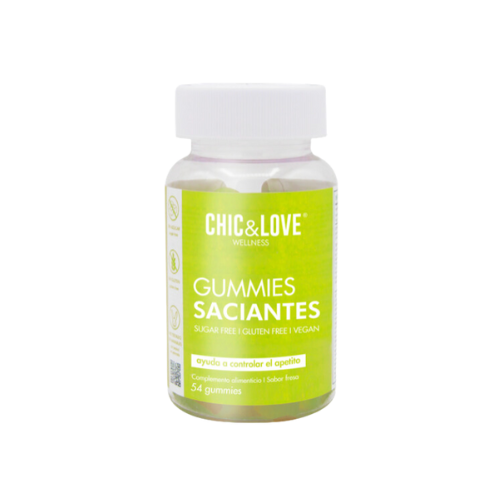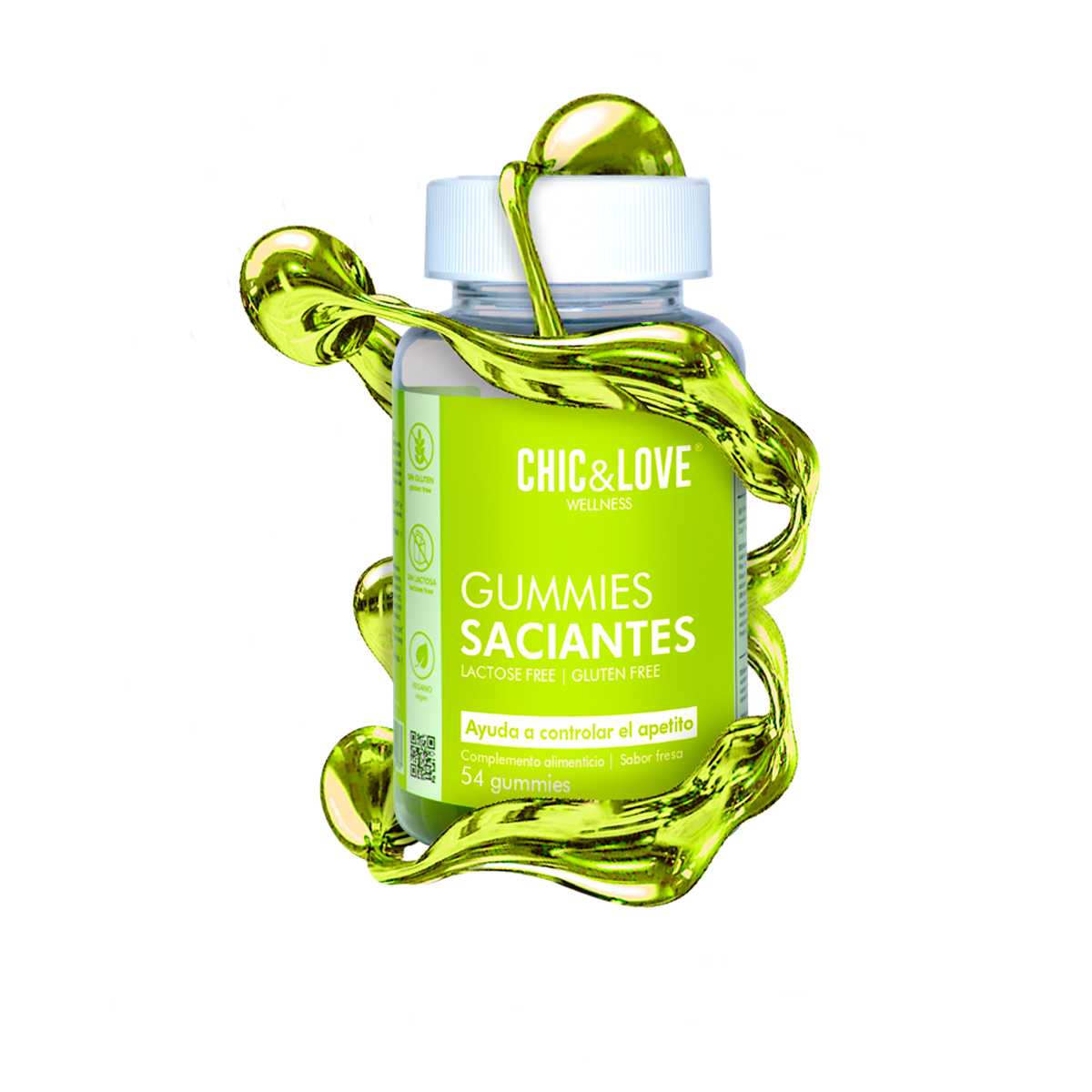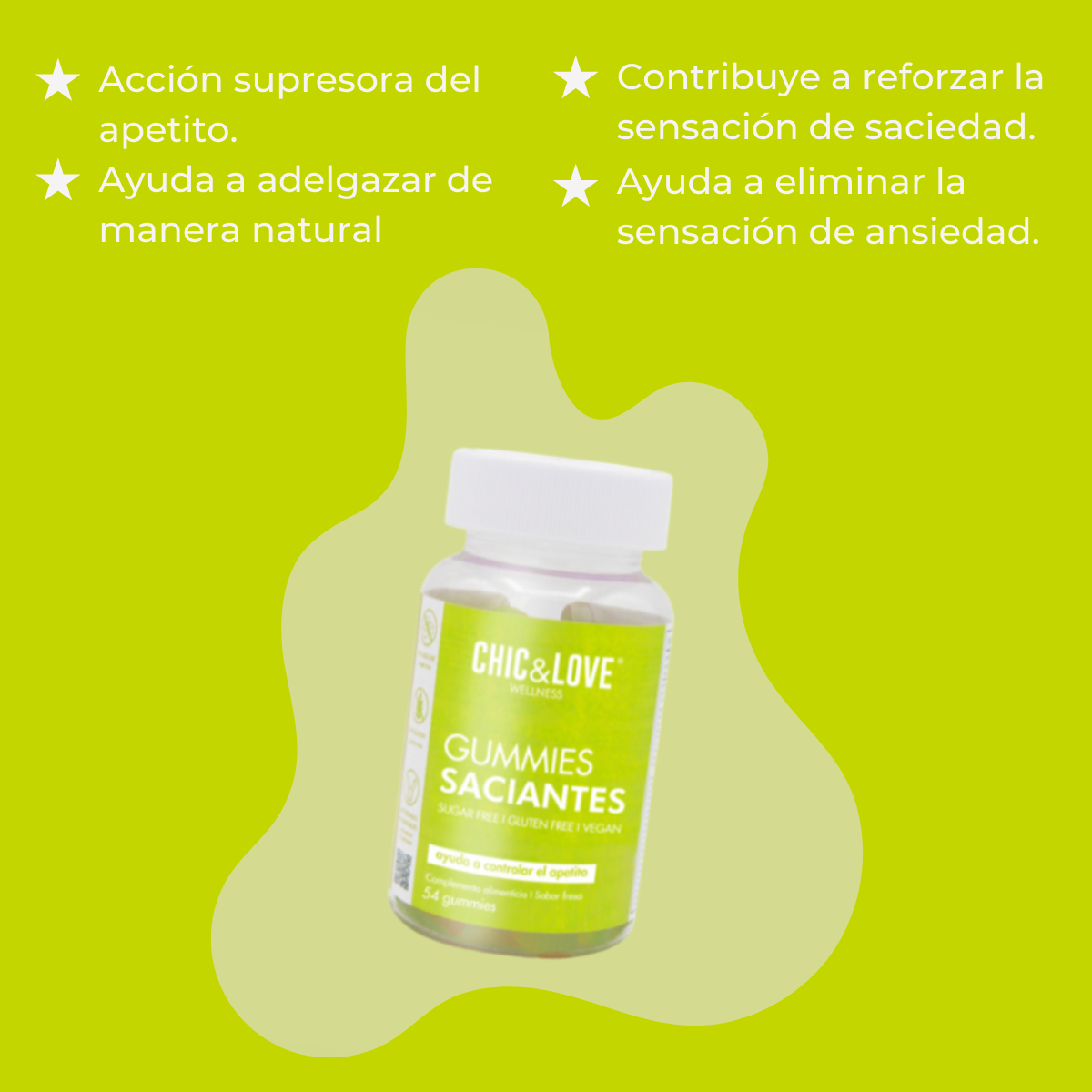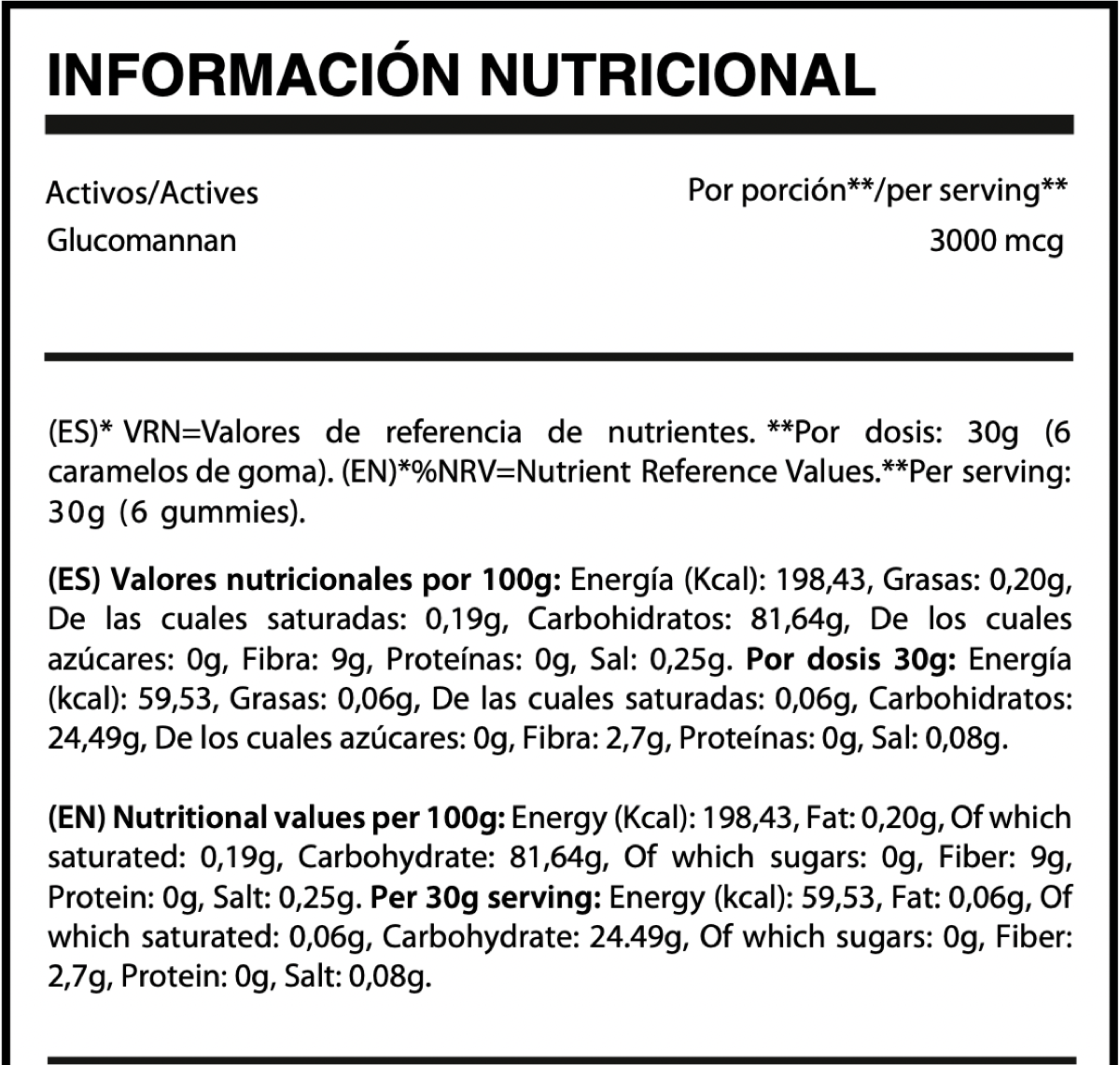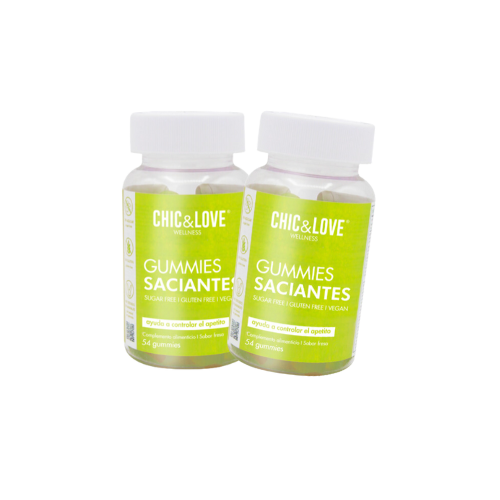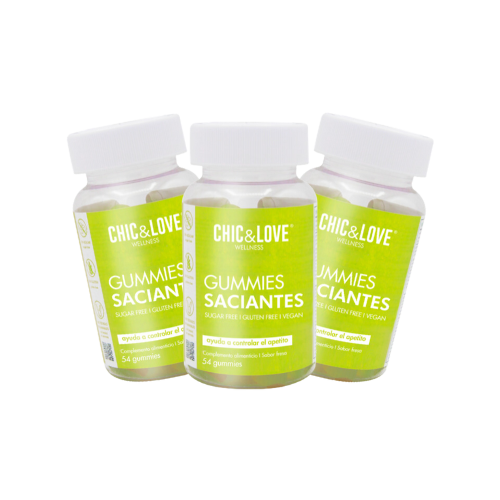 Your natural ally to curb anxiety about food and snack between meals. Get to lose weight more easily and lastingly.
Sugar-free, gluten-free and lactose-free jelly beans with a delicious strawberry flavor specially designed to help you reduce appetite and hunger pangs. Developed by experts, SACIANT GUMMIES is a unique formula with a high glucomannan value that promotes weight loss as a complement to dietary measures, helps to stay slim, control weight, stay in shape and eliminate feelings of anxiety.

Ayuda a adelgazar de manera natural

Contribuye a limitar la sensación de hambre y la ansiedad al comer

Contribuye el mantenimiento de un nivel normal de glucosa en la sangre

Contribuye a reforzar la sensación de saciedad

Adecuado para mujeres y hombres
Containing?
Glucomannan
Glucomannan is a plant fiber that helps reduce constipation, promotes glycemic control, and has probiotic effects. But the most appreciated property of this polysaccharide is the feeling of satiety it offers.
Answers to all your questions
How many can I take a day?

The recommended dose is 6 gummies a day, 2 before each meal.

It does not replace meals. It is a complement to dietary measures with an appetite suppressant action.

Do they make you sleepy, tired or addictive?

They don't make you sleepy, tired or addictive.

Glucomannan is a highly soluble fiber with a great capacity to capture water, increasing the digestion time of food and reducing appetite between meals.