Regular price
Sale price
17,95€
Unit price
per
Sale
Sold out
Strengthen your defenses to combat colds and nasal congestion! Sugar free, gluten free, lactose free and vegan. 60 gummies. The recommended dose is 2 units per day. The minimum duration of treatment is 3 months and to have optimal results 6 months .
View full details
buy it together with
Goodbye anxiety! Hello to calm, balance and men...
Regular price
Sale price
17,95€
Unit price
per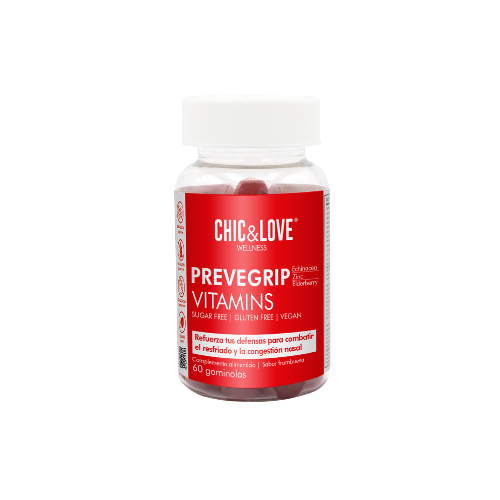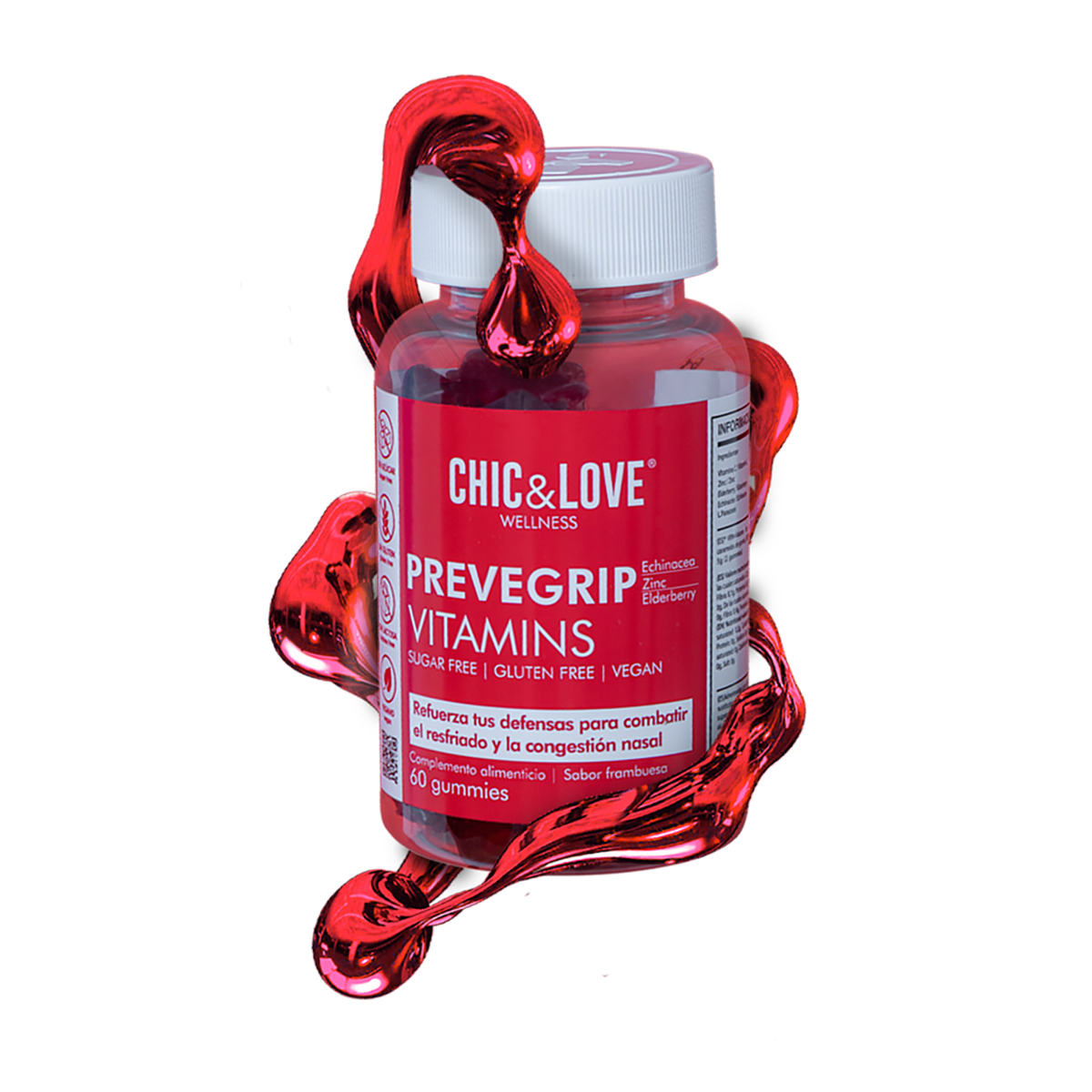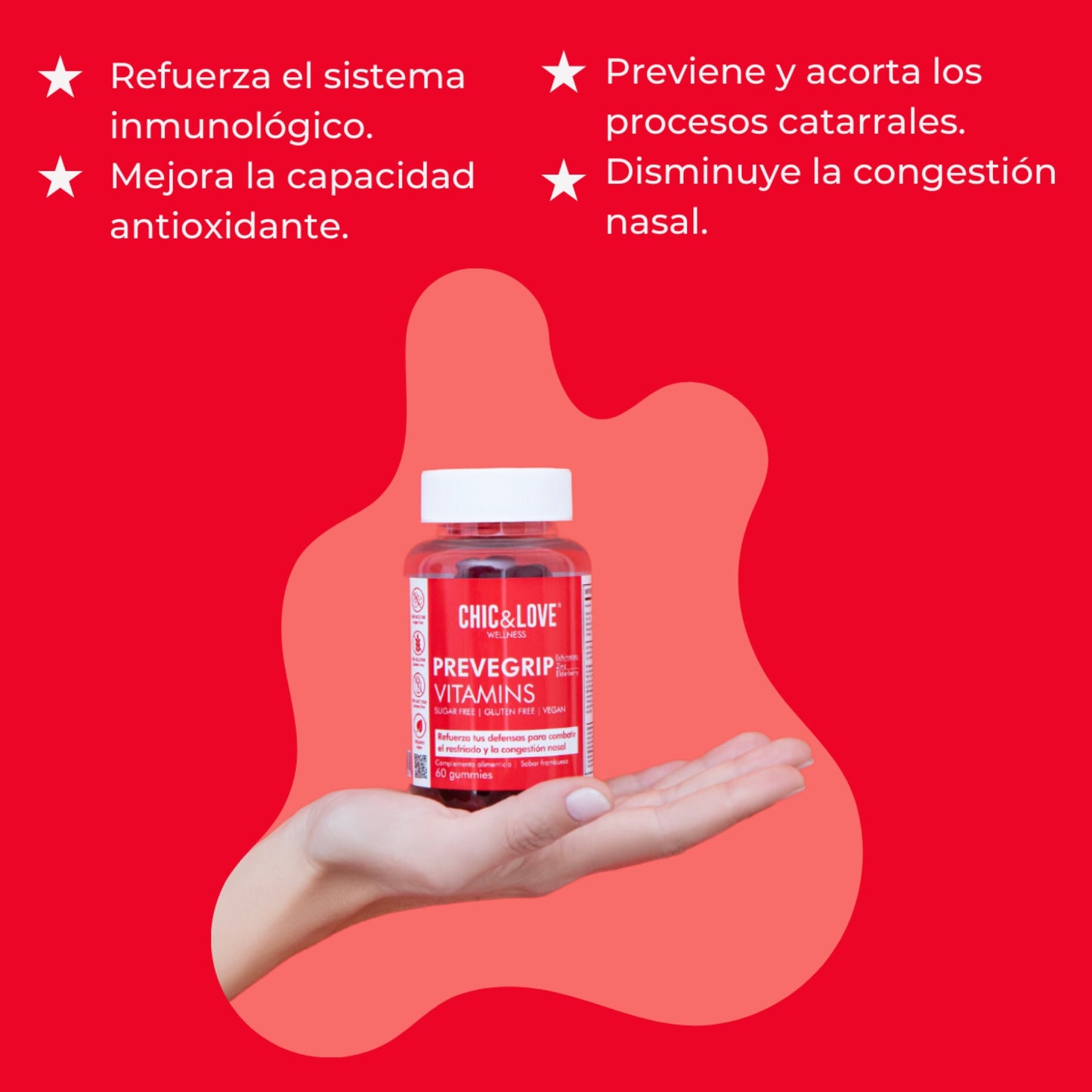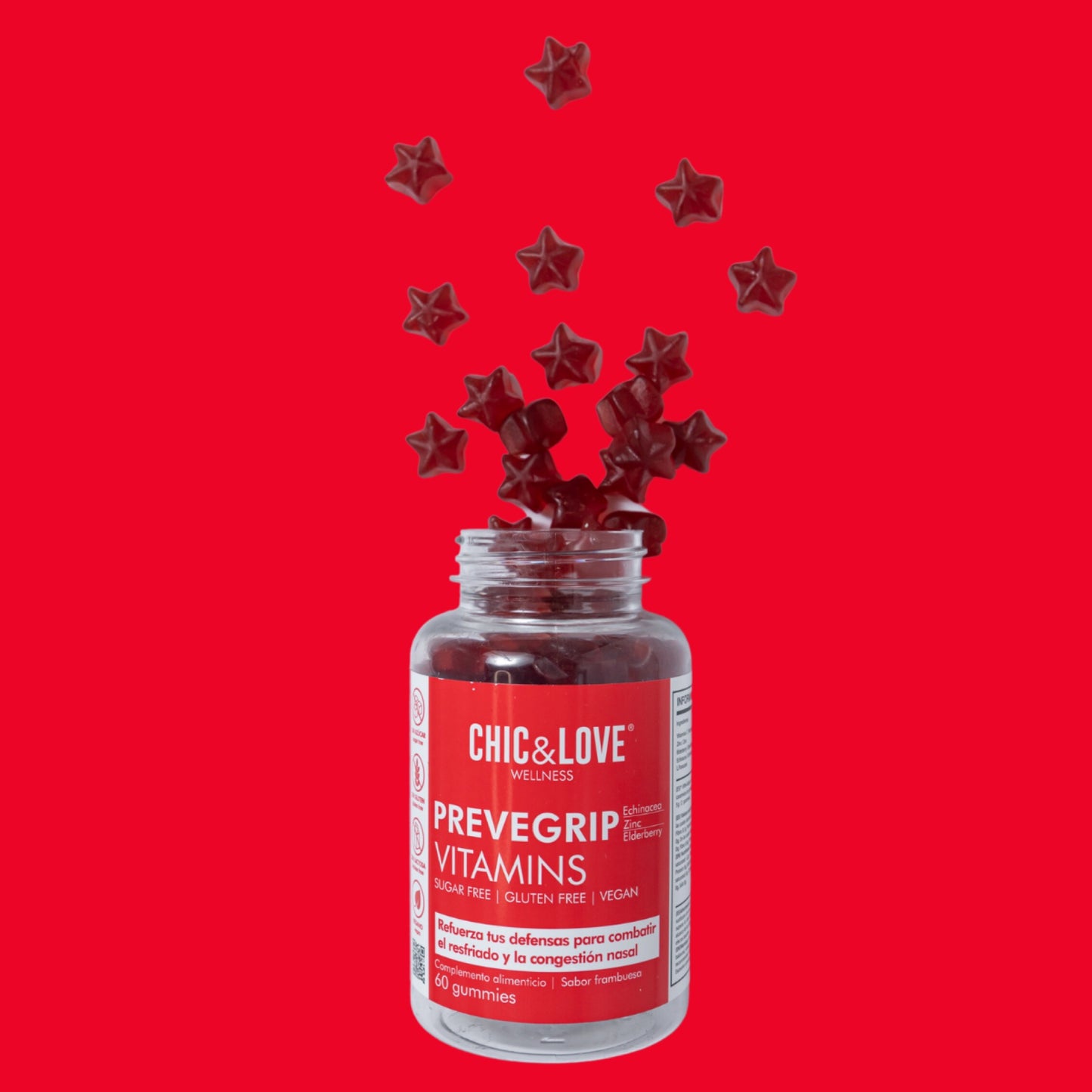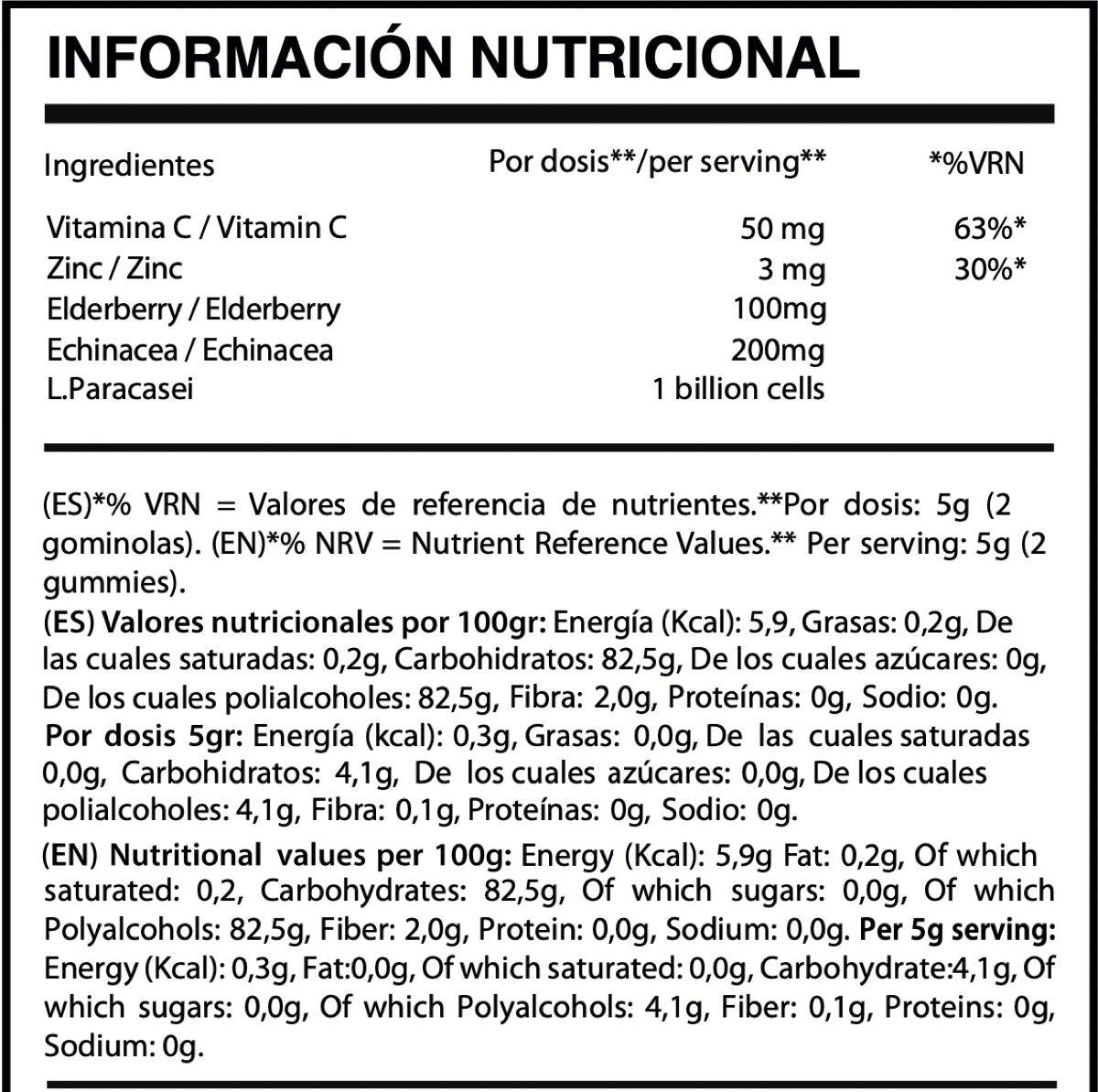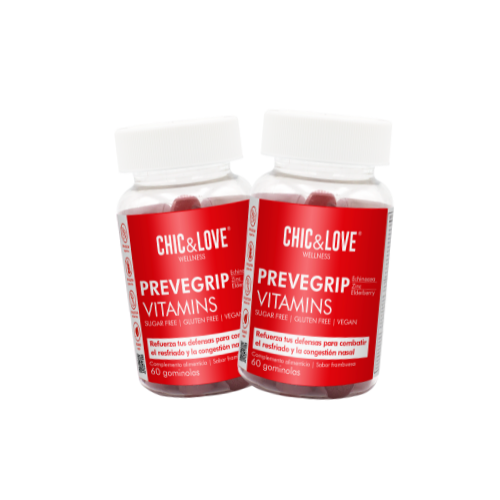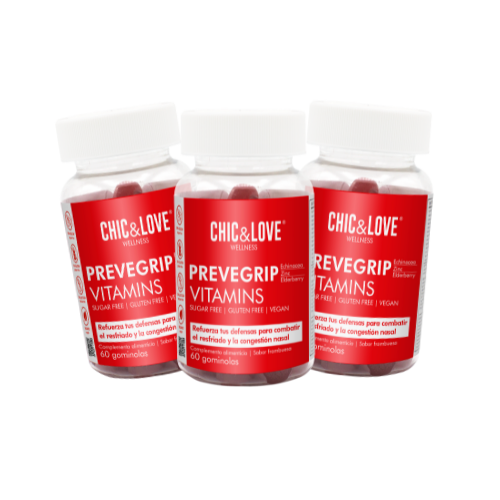 Gluten-free and lactose-free jelly beans, which help strengthen the immune system. The immune system is responsible for fighting viruses and bacteria, so it is essential to have a healthy immune system. With PREVEGRIP Vitamins you get:
Alleviate allergic rhinitis

Strengthen the immune system

Activate the microbiota

Improve allergic symptoms

anti-inflammatory

antibacterial properties
Containing?
Vitamin C
Helps strengthen your immune system to more quickly decrease and relieve symptoms of the common cold. Stimulates the proliferation of cells of the immune system that respond to infections called lymphocytes
Zinc
Zinc is an antioxidant protein. Neutralizes free radicals and protects cells. It is essential for the nervous and cognitive systems, and contributes to their proper functioning.
Echinacea
Prevents and shortens cold and flu symptoms. Fight diseases that usually arrive in autumn and winter, such as sinusitis, pharyngitis, flu or common colds. Very effective as an anti-flu.
Eldeberry
Fight cold and flu by strengthening the immune system. Helps heart health, improves digestion, lowers blood sugar levels, etc.
Lactobacillus Paracasei
Probiotic that strengthens the immune system, balances the microbiota and improves allergic symptoms. It is anti-inflammatory and has antibacterial properties. It is also beneficial for the intestinal tract, since it improves the intestinal microbiota.
Answers to all your questions
Strengthen your immune system

With PREVEGRIP Vitamins, support your comprehensive immune system, to maintain proper functioning of the immune system throughout the year.

Thanks to its ingredient L. Paracasei, it helps to strengthen the immune system, balances the microbiota and improves allergic symptoms.

PREVEGRIP Vitamins contains Vitamin C, which helps strengthen the immune system. Eldeberry, Helps relieve the discomfort of cold symptoms. Echinacea helps prevent colds, relieves their symptoms or even prevent a relapse.